Cumberland United Football Club
Welcome to the Den -

Home of the Foxes
Winona Avenue, Clarence Gardens 5039
PO Box 258, Edwardstown
South Australia 5038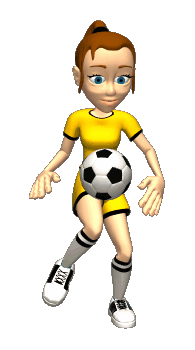 A look back at Cumberland United 2019
Vale Julian Stuart
​
With tremendous sadness the Cumberland United Football Club regretfully informs it supporters and the greater football community of the passing of Julian Stuart surrounded by his family and loved ones.
​
Julian was a great club man with Green and Gold running through his veins. Loved & respected by all the players and staff, his presence at the Foxes Den will be greatly missed.
Often seen in the background, Jule's commitment as a volunteer to our club over many years was outstanding. We will miss his stories and just having a chat.
​
1977-1987 Played 182+ Cumberland Senior games and scored 38 goals
1982 Cumberland Player of the Year
1986 Awarded Cumberland Life Membership
2015 Senior Player of the Year award renamed The Julian Stuart Medal
2004-2008, 2012-2021 Cumberland Executive Committee Member
​
The Foxes would like to offer condolences to Jule's family and friends at this sad time.
Vale Jules
With all that is happening with the COVID-19 pandemic, we have a fantastic good news story.
​
SOLARLAB, an Adelaide based company has come on board as a major sponsor for the next 3 years. Focused on designing and delivering high-quality solar installations across Australia, SOLARLAB covers everything solar from small-scale residential to large-scale commercial grid-connected systems.
​
In these unprecedented times, it's an enormous undertaking that a local business has joined our existing business partners to deliver a 70 panel, 19.6KW solar system as part of its sponsorship to the club.
​
Club President Tom Schoen said, "We aim to embrace renewable energy while reducing high energy costs. Significant savings both financial and environmental will have an immediate impact. Based on our existing power consumption, projected savings can cut the club's electricity bill by 35 percent. Electricity usage is always increasing, so any adjustment downward makes a big difference."
​
Justin Bralic, Chief of Operations for SOLARLAB stated, "We are excited to be involved with an established club that has a community focus and a family atmosphere. We share the same values at SOLARLAB. We thought that we could support the club moving forward, helping them save on energy consumption well into the future with their own PV Solar System installed by our in house team."
​
Contributing to a sustainable environment was one of the club's key objectives. This initiative will reduce the environmental footprint and deliver savings. The club can now look forward to the real possibility of battery storage and drive costs down even more. Zero power costs can be a genuine possibility.
​
We are truly fortunate at Cumberland United Football Club for the amount of time, money, and effort SOLARLAB has put into the club and we sincerely thank them. If you have been thinking about a solar system for your home or business, now is the time to act. Remember, by supporting our business partners you are supporting our club.
​
Contact SOLARLAB direct on 1800 512 251.