Volunteer Expression of Interest

Like any community group Cumberland United Football Club survives on the strength of our volunteers and like many community groups this is often left up to a few.

We fully understand that many may feel they don't have the time to volunteer but without volunteers we wouldn't have a club to support our 300 plus Cumberland families.

We are seeking volunteer expressions of interest from members of our Cumberland community to assist us to strengthen together as a club.

Please take the time to read the Volunteer Registration Form and we encourage you to also complete the form. Any assistance will be greatly appreciated.

As a club we thank you in advance for your consideration.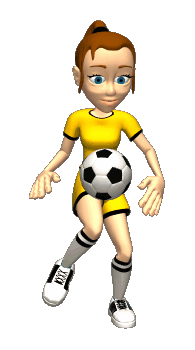 With all that is happening with the COVID-19 pandemic, we have a fantastic good news story.
​
SOLARLAB, an Adelaide based company has come on board as a major sponsor for the next 3 years. Focused on designing and delivering high-quality solar installations across Australia, SOLARLAB covers everything solar from small-scale residential to large-scale commercial grid-connected systems.
​
In these unprecedented times, it's an enormous undertaking that a local business has joined our existing business partners to deliver a 70 panel, 19.6KW solar system as part of its sponsorship to the club.
​
Club President Tom Schoen said, "We aim to embrace renewable energy while reducing high energy costs. Significant savings both financial and environmental will have an immediate impact. Based on our existing power consumption, projected savings can cut the club's electricity bill by 35 percent. Electricity usage is always increasing, so any adjustment downward makes a big difference."
​
Justin Bralic, Chief of Operations for SOLARLAB stated, "We are excited to be involved with an established club that has a community focus and a family atmosphere. We share the same values at SOLARLAB. We thought that we could support the club moving forward, helping them save on energy consumption well into the future with their own PV Solar System installed by our in house team."
​
Contributing to a sustainable environment was one of the club's key objectives. This initiative will reduce the environmental footprint and deliver savings. The club can now look forward to the real possibility of battery storage and drive costs down even more. Zero power costs can be a genuine possibility.
​
We are truly fortunate at Cumberland United Football Club for the amount of time, money, and effort SOLARLAB has put into the club and we sincerely thank them. If you have been thinking about a solar system for your home or business, now is the time to act. Remember, by supporting our business partners you are supporting our club.
​
Contact SOLARLAB direct on 1800 512 251.
A look back at Cumberland United 2019